Chestnut meadow (1.77 hectares), lying between the Town River and the New Reach,  is liable to flooding each winter, when the paths get rather muddy. The all weather track now passes through the meadow and provides year round good access. The ancient horse chestnut tree, which gives the field its name, managed to get established because before the river was straightened there was a meander around it. The old map shows the meandering nature of the River before the straightening and deepening that took place in the 1940s.
OLD MAP SHOWING MEANDERS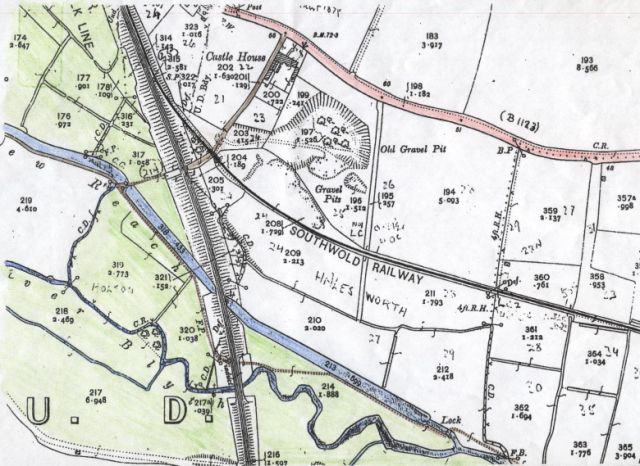 This Meadow hasn't been grazed for a few years so has become dominated by coarse grasses. The barn owl can sometimes be seen hunting over the meadow at dusk or dawn. Kestrels have nested in the Chestnut tree and a nest box was erected in 2016.