2018
PAINTING COMPETITION – Exhibition Aug 4th
The painting competition organised by Laura Blackman was a real success, and we are looking forward to developing it even more next year.
The total in donations and sponsorships after deducting all expenses for prizes came to a wonderful £484.75.
Huge thanks to Laura for organising it, to all the artists who entered, to Sarah Reilly for doing the judging and all those who gave prizes and sponsorship.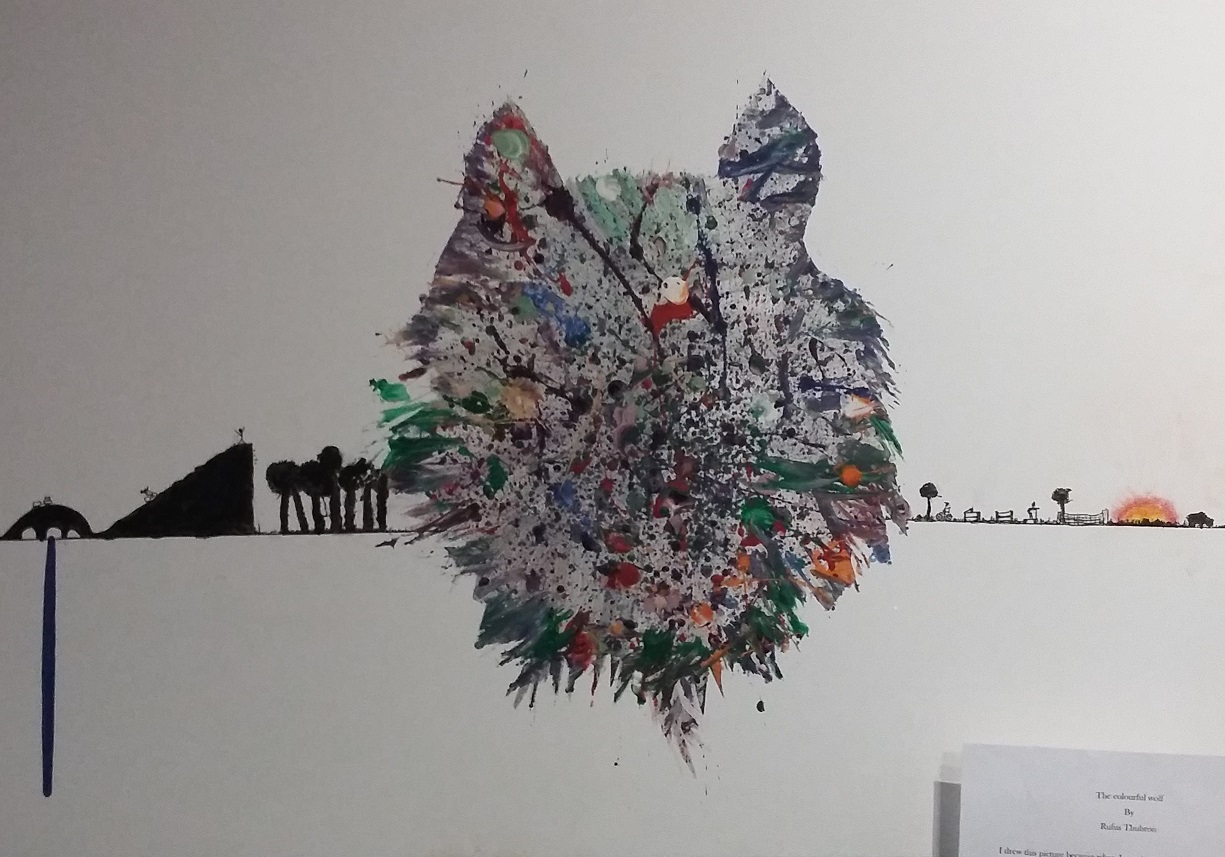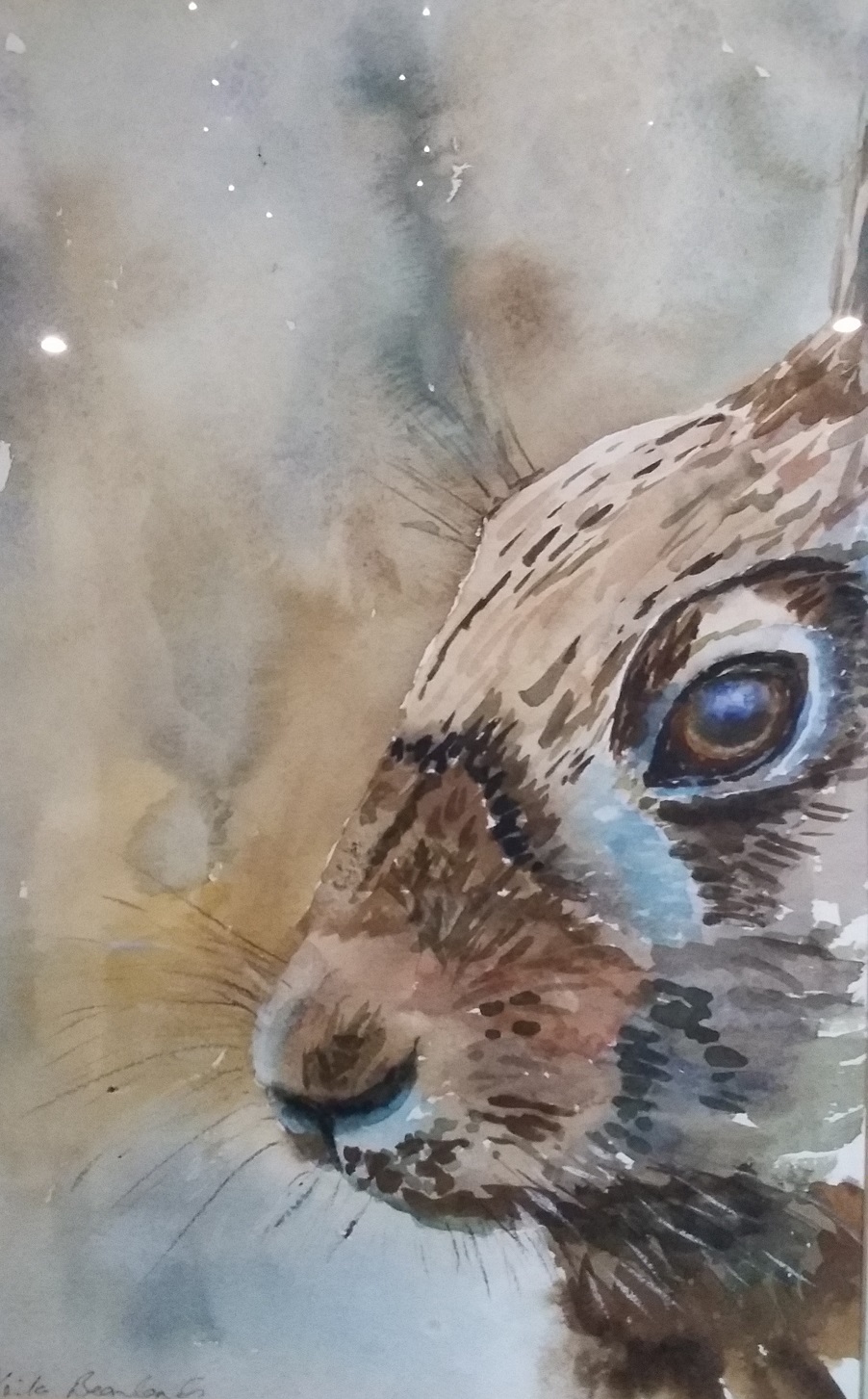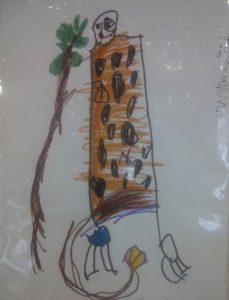 Winning entries Amelia Mennels, Rufus Thubron and Shelia Beanlands
ANNUAL MEETING – July 22nd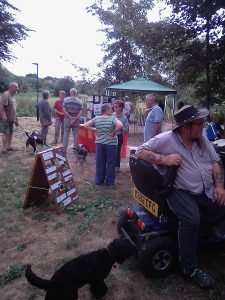 and

LIBRARY EXHIBITION – July 18th to 22nd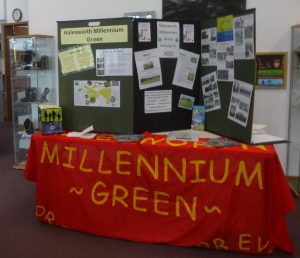 Thanks to our wonderful community-minded librarians, who once again gave the Green the space to hold our annual display of the year past and possibilities to come. At the weekend we moved the display down to the Green and continued to collect helpful comments about things people would like to see happening on the Green. You can of course let us know at any time during the year  but we very much enjoyed 4 days of being able to speak to people more fully and hear their experiences of the Green.
BRING AND BUY PLANT SALE – May 19th – to support the Green and Halesworth Library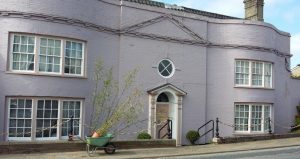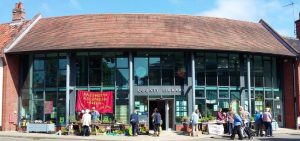 On the sunny morning of That Wedding, there were enough Millennium Green and Library volunteers and customers not glued to their screens for us to raise from our joint Plant Sale a magnificent £300 plus, to be divided between the two organisations. As well as the welcome cash, we received lots of encouraging enthusiasm about the work both groups do and some offers of new volunteer help. So – our thanks to Halesworth and visitors, for your support and generosity.  And for those of us who love a spectacle, the Library had kindly supplied a large TV screen indoors to enjoy snatches of the Windsor event throughout the day.
WINTERLIGHT! FESTIVAL – February 17th
What do you get if you stir together lots of enthusiastic lantern-makers at Halesworth Library plus the Oxblood Mollies plus a very dim-witted Fire-chicken plus an illuminated six-foot Owl – 20 feet up in the air? You get the third annual WinterLight! mini-Festival on Halesworth Millennium Green. One hundred and twenty people enjoyed the Mollies dancing, the lanterns and the newly-discovered ancient Tale of the Howl of Alesworth (? think about it). If you missed WinterLight! you'll be able to see the Owl  in the Library window in the next week or so, and if you didn't miss WinterLight! you'll have a chance to see her much closer up than you did on the Green, where she was high in the air. And just wait until after dark ….